Equip the Saints Launches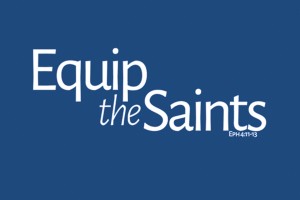 Over the past few weeks Archbishop Mancini has been spreading the about our three year Archdiocesan Pastoral Plan called Equip the Saints. People have gathered at Saint Benedict in Halifax and Immaculate Conception in Truro for prayer and reflection on how we're going transform and renew the local Church of Halifax-Yarmouth.
Please note these are not meetings. They are gatherings of the faithful throughout our diocese where together we will pray for guidance of the Holy Spirit in our efforts, understand more deeply why we need a pastoral plan, and inspire one another to work towards the objectives and goals expressed in Equip the Saints. There are still a couple opportunities to come together:
Saint Thomas More, Dartmouth - Tuesday, June 6 at 7:00pm
Saint Joseph, Kentville – Thursday, June 8 at 7:00pm
To read the full pastoral plan, Equip the Saint, go to www.halifaxyarmouth.org/plan
We look forward to seeing you there!
Thank you to those who have joined us already and are talking about Equip the Saints! If you have heard our Archbishop speak and read the Equip the Saints document we welcome your questions. Archbishop Mancini will address as many of your questions as possible at a specific workshop at our Assembly of the People of God on November 3-4,2017. Be a part of the conversation! You will find the question form at www.halifaxyarmouth.org/plan
Watch the Livestream/video (Equip the Saints - Pastoral Plan Launched at St Benedict - June 1 2017)