Easter 2017 Message from Archbishop Mancini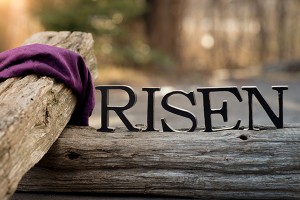 Holy Week 2017
Dear friends,
In a few days we will celebrate the Resurrection of the Lord and this year, like every other year, we will wish each other a Happy Easter. This is a good custom but what do we actually mean by this wish? What does a happy Easter look like? What is the content of the experience? And what does Happy Easter communicate to people of our time?
It seems to me that Easter like so many of our Christian holy days, has been emptied of its Christian content. As I walk around our shopping centers, drug stores and markets, Easter has been reduced to shopping for spring clothes, chocolate bunnies and Easter eggs.
I find myself wondering how the Resurrection of the Lord, the most amazing event in history, could be reduced to a spring holiday. Christ's Resurrection turned reality upside down, death was put to death, life was given hope, because love triumphed over evil.
The Resurrection of the Lord, therefore, is what we celebrate as the foundation of our faith and the source of our joy. It is this joy and happiness that we wish each other because our friends and families, our neighbours and our world need to hear this good news. The Resurrection of our Lord is what gives Christ's disciples the hope to carry on, even in a world which, at times, seems to be lost in darkness, divisions and conflicts. If hope springs eternal, it's not because of spring, it's because of our Resurrection hope!
During this coming holy week, let us make the effort to join our Lord as he walks again the Via Crucis. Let us accompany him through his passion and death on the Cross. May the amazement, surprise and tremendous joy of Christ's Resurrection cause us to exclaim: This is the day the Lord has made. Let us rejoice and be glad!
Yes, let us wish each other a happy Easter, but maybe we might also greet each other with the ancient Christian statement of faith: "Christ is Risen!" The appropriate response is "He is risen indeed! Alleluia, Alleluia!"
Sincerely yours,
†Anthony Mancini
Archbishop of Halifax-Yarmouth
---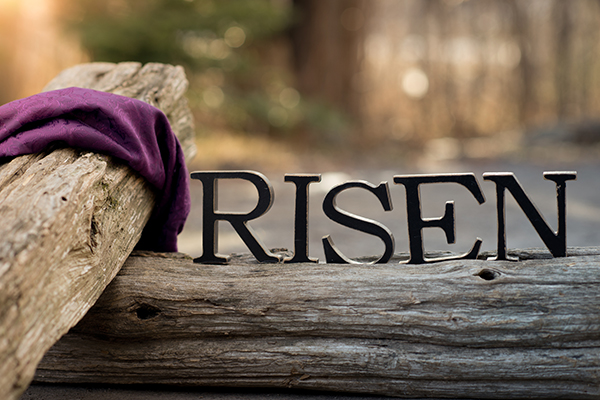 Semaine Sainte 2017
Chers amis,
Dans quelques jours, nous célébrerons la résurrection de Notre Seigneur. Cette année, comme tous les ans, nous allons nous souhaiter les uns aux autres une heureuse Pâques. C'est une magnifique pratique que de se proposer des souhaits, mais que signifie au juste cette coutume pour nous ? À quoi ressemble une heureuse Pâques ? Quel est le contenu de cette expérience ? Et qu'est-ce qu'une heureuse Pâque communique aux gens de notre temps ?
Il me semble que Pâques, comme la plupart de nos fêtes chrétiennes, a été vidé de son contenu chrétien. Quand je me promène dans nos centres commerciaux, dans les magasins et les marchés publics, Pâques semble réduit à l'achat de vêtements de printemps, de lapins de chocolat et d'œufs de Pâques.
Je me demande comment la résurrection du Seigneur, l'événement le plus extraordinaire de l'histoire mondiale, a pu être ramenée à une fête du printemps. Pourtant, la résurrection du Christ a bouleversé complètement la réalité du monde : la mort a été mise à mort, et la vie s'est vue attribuer tout espoir, du fait que l'Amour eût triomphé du Mal.
La résurrection du Seigneur, par conséquent, est ce que nous célébrons comme étant la fondation de notre foi et la source de notre joie. C'est cette joie et ce bonheur que nous nous souhaitons les uns aux autres parce que nos amis et nos familles, nos voisins et notre monde ont besoin d'entendre cette Bonne Nouvelle. La résurrection de notre Seigneur est ce qui donne aux disciples du Christ l'espoir de continuer à avancer et à grandir, même dans un monde qui parfois semble perdu dans la noirceur, les divisions et les conflits. Si l'espoir fait ressortir l'éternel, ce n'est pas à cause du printemps, c'est en raison de la résurrection du Seigneur.
Au cours de la semaine sainte qui s'en vient, faisons l'effort de nous joindre au Seigneur alors qu'encore aujourd'hui il chemine avec nous sur un chemin de croix. Accompagnons-le à travers sa passion et sa mort sur la croix. Que l'émerveillement, la surprise et la joie extraordinaire de la résurrection suscitent en nous l'exclamation : « Ceci est le jour que le Seigneur a fait. Réjouissons-nous et soyons dans l'allégresse ! »
Oui, souhaitons-nous une heureuse Pâques. Mais peut-être devrions-nous aussi nous souhaiter ce bonheur que les premiers chrétiens se déclaraient les uns aux autres au jour de la Pâques : « Christ est ressuscité ! » La réponse appropriée à ce souhait était : « Il est vraiment ressuscité, alléluia, alléluia. »
Sincèrement dans le Christ,
†Anthony Mancini
Archevêque d'Halifax-Yarmouth