Annual Financial Report Now Available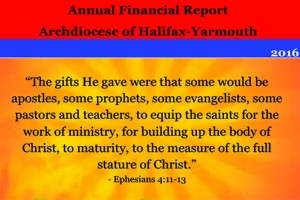 The Business Office of the Archdiocese of Halifax-Yarmouth has released its annual Financial Report for 2016. This report offers a sense of where and how money has been spent and shared across our region in support of our mission to spread the Good News of Jesus Christ.
You can access the financial report by clicking here.
Questions can be directed to Melissa Lunn in the Business Office, (902) 429-9800 ext 309.